Give us a like on Facebook – CLICK HERE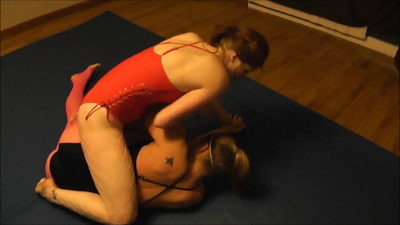 Welcome to the Female Wrestling Channel!
What exactly do we do here?  
Everything here seems to be so……………well…………….different.   
There is the stuff on TV…………then there is what we do.   No "3″ counts here.  We go to "10″.   And, ladies can make the other girl submit. Unlike TV, when a lady or guy taps or submits, it's because they "really" are tapping out as opposed to it being scripted and predetermined.
We have the characters. We have an ongoing storyline. The only "great big" difference is that we have no idea where the story will go, nor do our fans, since the outcomes are REAL and not scripted.
(Unless otherwise marked in the video, very rare.)
This is the first time that a female wrestling based video story has been documented from the start to the beginning.   Our real life challenges pour out on the camera.   How do we explain things storyline wise when a character suddenly ups and quits?   Or moves away?   Or gets pregnant?
We have to do things on the fly.   It's an incredible challenge, but we think it will make for a deep and interesting story as time goes on. We are starting things out with very little.  A simple HD camera and a $500 pair of mats.   Little by little, you will see the progression of not only our production quality………..but in the characters themselves as well.
Our matches our currently apartment based. What we love about only having to have a "mat and a camera" is that we are not confined.  We can shoot anywhere.  Go anywhere.   We have a lot of neat plans for the future. 
Unlike other ongoing wrestling storylines………..fans can actually influence our storyline. They alone, each time they buy a custom match, will alter the future of the performers and our story every single time.   
The quickest and easiest way to keep up with each Episode update is to join our mailing list.
Do so here:
CLICK HERE
We survive here at the Female Wrestling Channel, and keep the story going, by offering fans the ability to keep the story going through purchasing matchups you want to see between our Performers.  We are the only active female wrestling storyline in the entire world where fans (and companies who want to buy advertising in our videos) can pay to influence the next part of the story.
Can you do that at the WWE or TNA?   No.   You can not.  Here you can.
There is no nudity on this website.  However, we prefer and require that our audience be over 18 to view the material, because of the fact that the ladies and gentlemen use strong language, and the ladies dress in very sexy attire and perform some of the sexiest pins and submissions in the business.
We have no idea (whatsoever) where the story is going, nor do the fans.   This website was opened to the public on April 13th 2012.
Are you a female anywhere in the world reading this?   Need some extra money?   Want to create some buzz with your friends or your fans?  Want to create funds for a charity or event?   Contact us and ask about how you can set your own price and challenge one of our girls to a real wrestling match here in Indiana. 

Our philosophy is to provide incredible value at an incredible cost.  For $9.99 per month or $99 per year.  ALL of our videos, ALL of our Content, one very low price.  The Female Wrestling Channel offers female vs female and mixed female wrestling matches.   Mostly Competitive and some Scripted matches here and there.  (Scripted matches will be labeled as such).
We will have an absolute bare minimum of 1 episode update per month for members.   However, we normally do much better than this and we never leave content sitting around.  (Ringo has been told many times he gets content up faster than any producer in the industry). 
The best way to get matches on the website is to SPONSOR a match and to keep up with every single new update you can simply subscribe to our newsletter for updates for updates on news, new performers, and new releases.
The next part of our story is in your hands.  Where will you take us?   How will you influence it? 
SIGN UP RIGHT NOW:
http://www.femalewrestlingchannel.com/signup